Types Of Fence Protection
Baseball diamonds across the world have utilized corrugated piping on chain link fences to protect people from harm. This pipe keeps players, visitors, coaches, animals, and other park-goers away from the sharp ends of chain link fence. Corrugated pipe is thick, crack-resistant, and virtually weatherproof. Since it is made with similar materials as regular drain pipes, you know it's a tough material built to last. The classic yellow color of this fence topper serves as a bright, visible barrier between guests and the ball field. Worried about color fade? The treated corrugated pipe can sit out in the sun all summer long and still be the same bright yellow by the end of the season!
Features:
Ready To Install
Material: Polyethylene Corrugated Tubing
Weather Treated And Crack Resistant
UV Protected To Resist Fading Effects Of The Sun
Thick Wall Construction Prevents Material Deterioration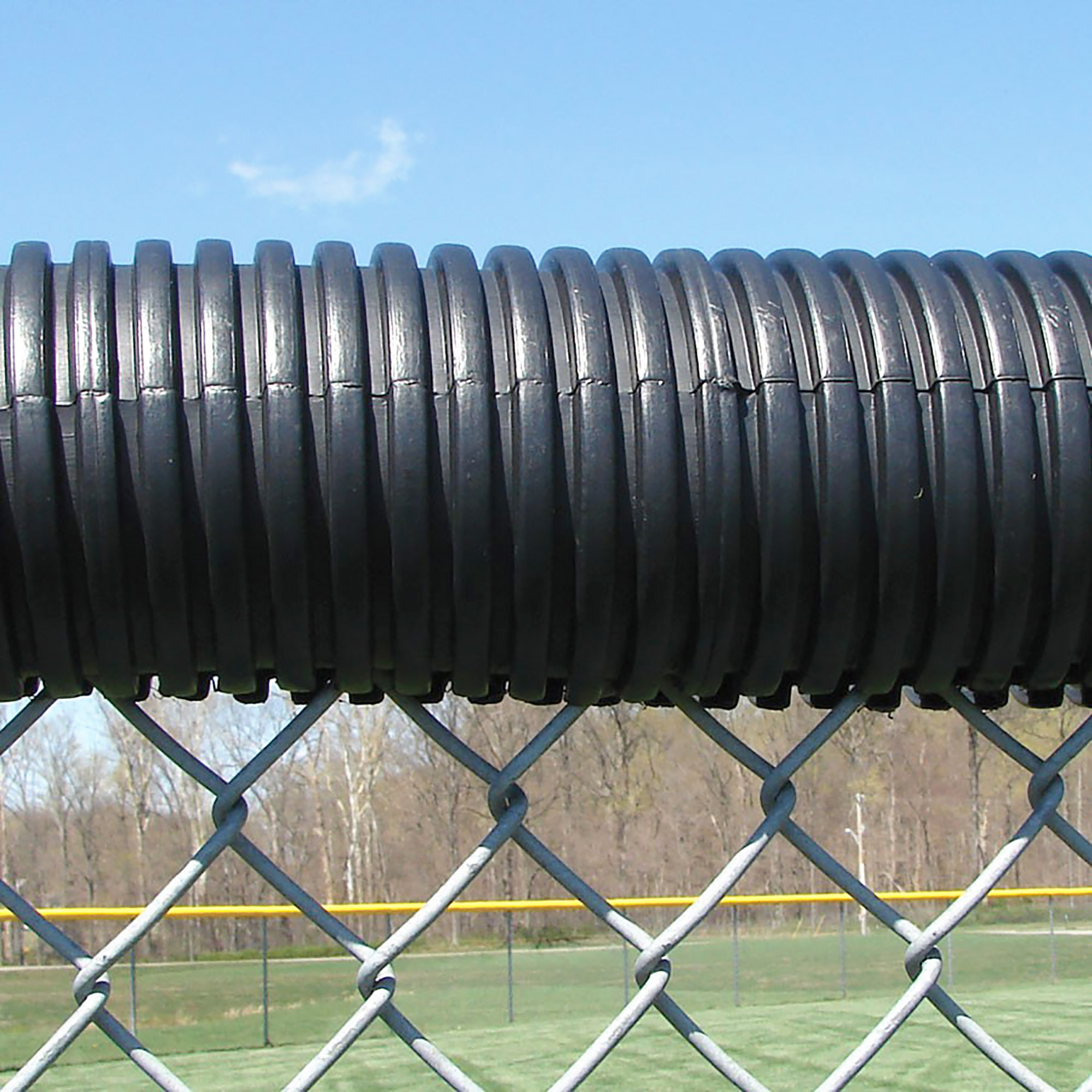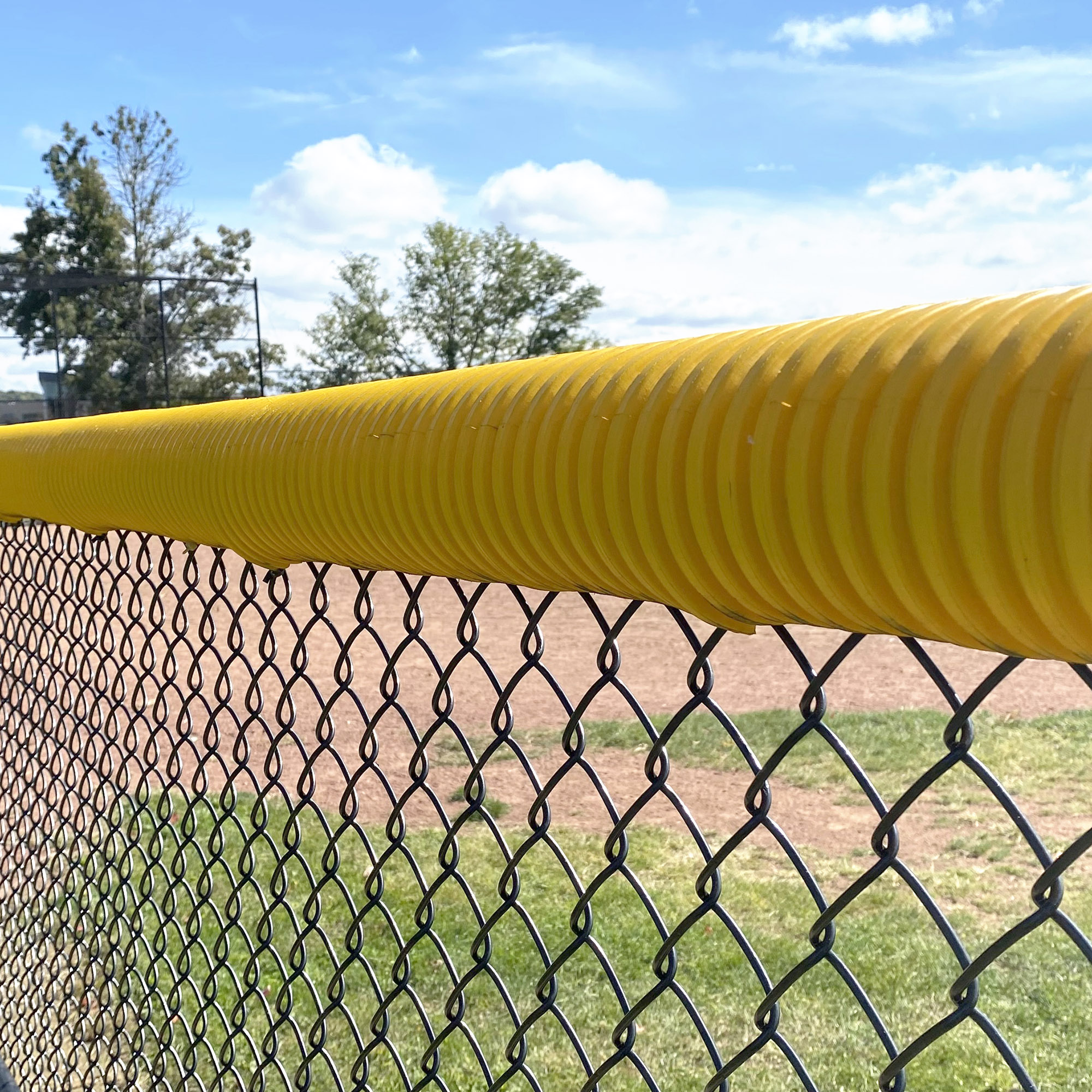 The Fence Guard Protection serves protection and visibility and prevents injury from the chain link fence. This cost-effective design has a polyethylene construction and can be installed by just one person. This economical fence topper has a professional teardrop-shaped profile, slimmer and sleeker than the Poly-Cap style but just as effective.
Features:
Material: Polyethylene
Includes The Fence Ties For Installation
Ready To Install And Maintenance Free
Most Cost-Effective Fence Topper Solution
Longest Lasting Fence Cap On The Market
UV Protected To Resist Fading Effects Of The Sun
Has Pre-Drilled Holes To Install To Fence Using Fence Ties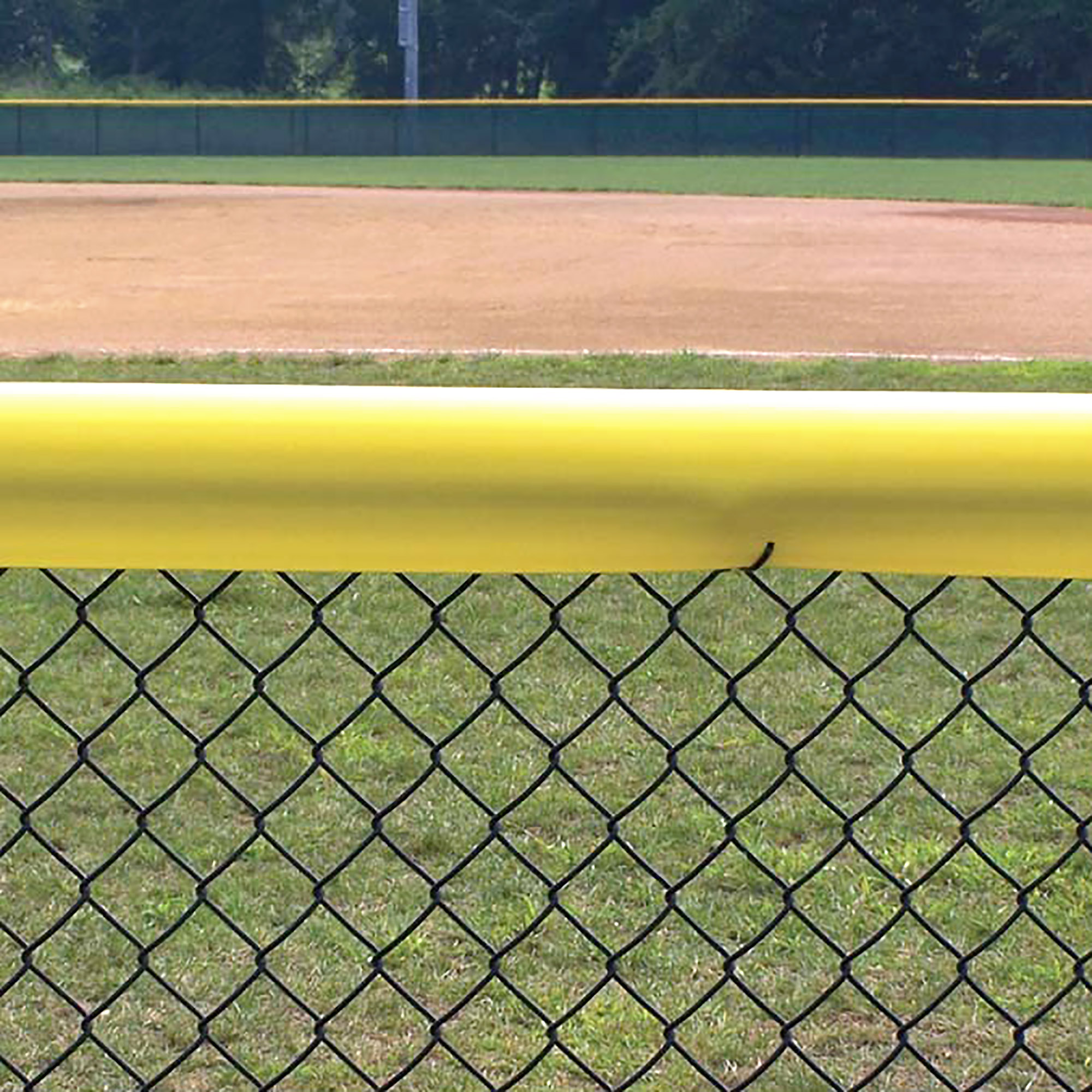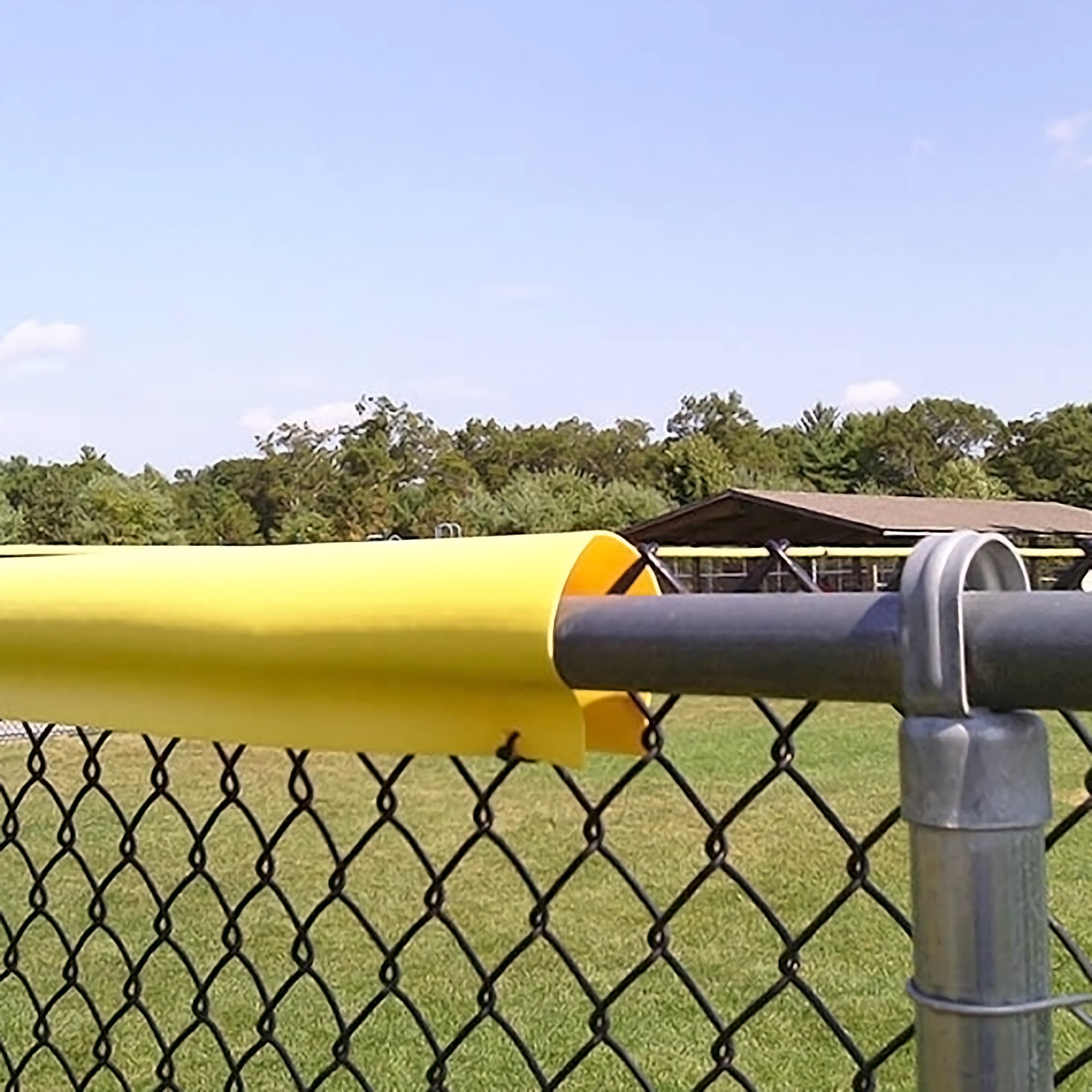 The sleekest Fence Topper available on BaseballFenceTopper.com, the Safety Top Cap has a D-shape, consisting of one flat side that fits along the fence and a rounded side. Available in only one color, Safety Top Cap is available in the traditional fence topper vibrant yellow which is UV treated for long-lasting color that will resist fading caused by sun exposure.
Features:
Material: HDPE Plastic
Easy To Install, Snaps Over Chainlink Fence
UV Stabilized Plastic Resists Fading From The Sun
D-Shape Design Allows One Side To Lay Flat To Fence
Has Pre-Drilled Holes To Install To Fence Using Fence Ties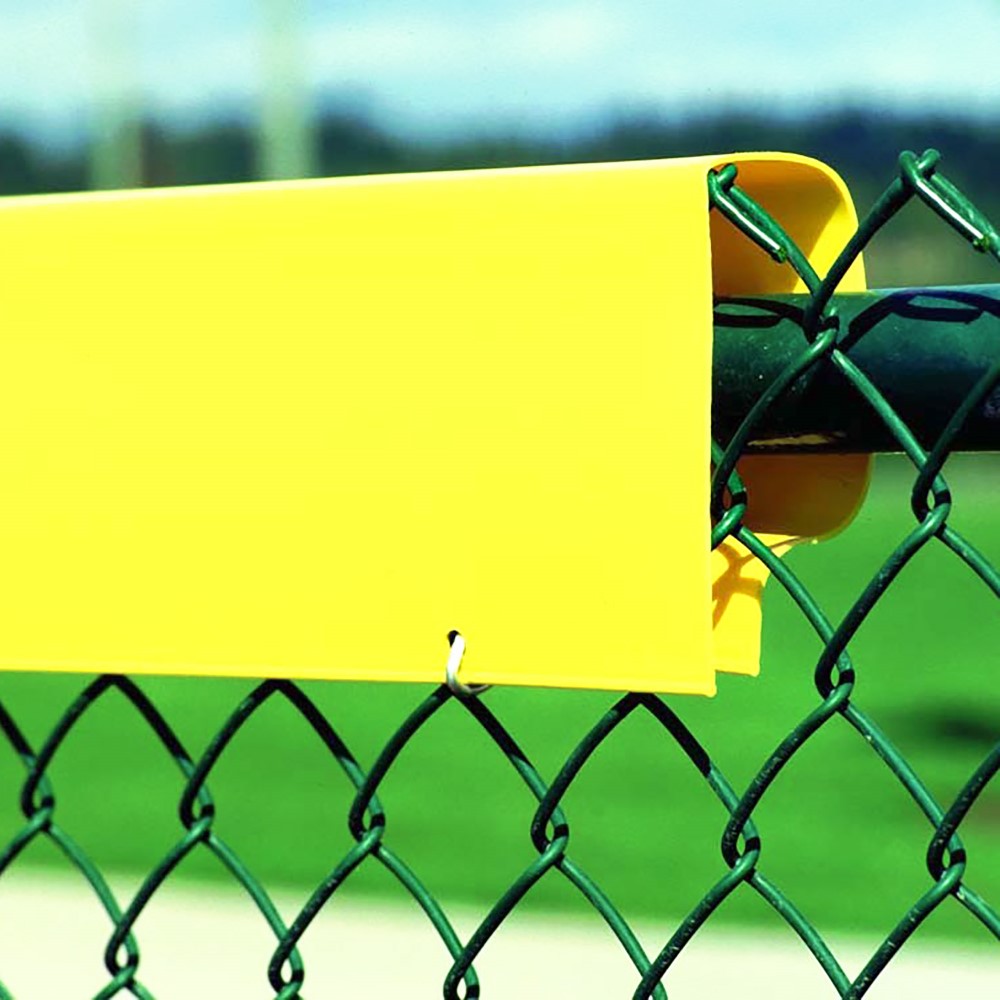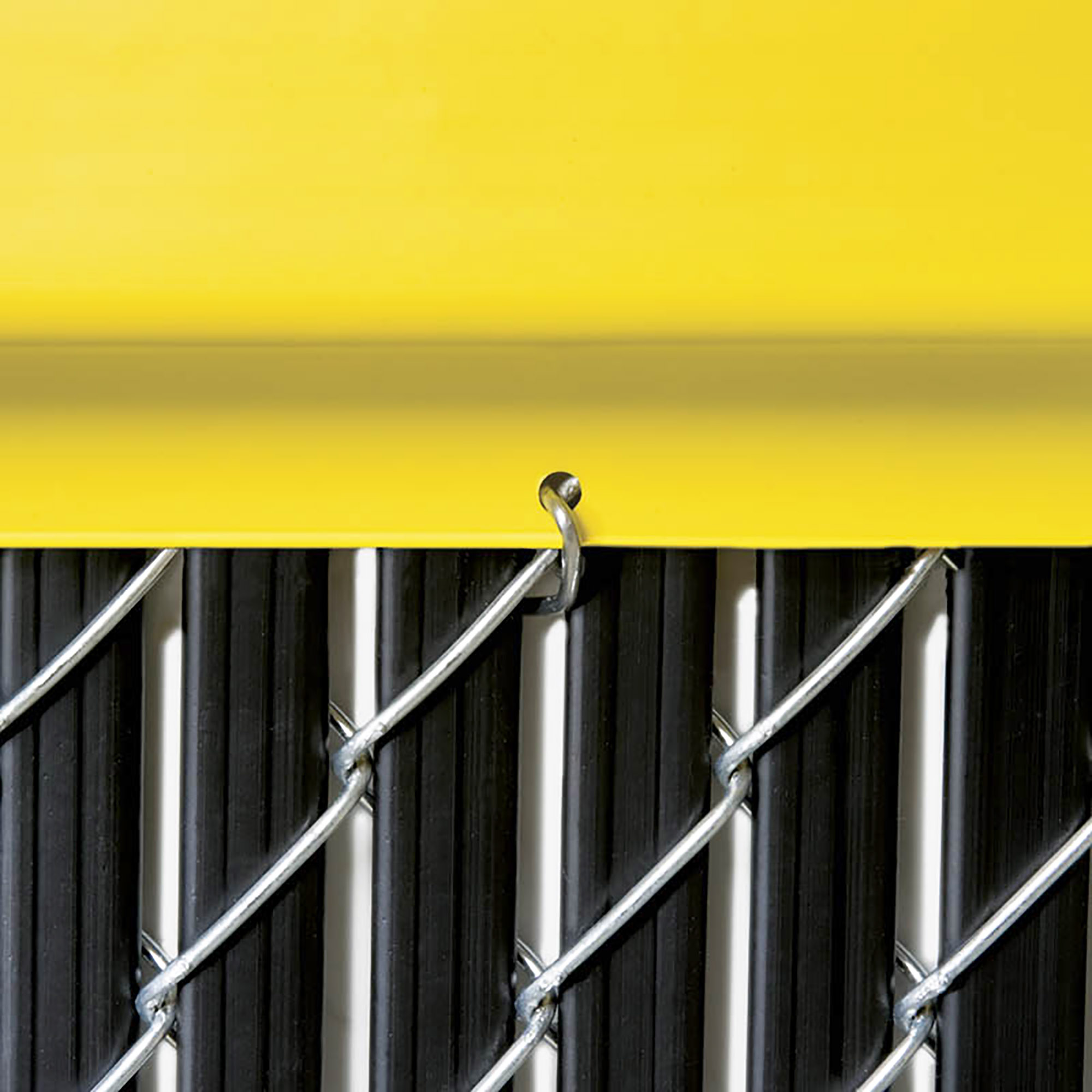 Baseball Fence Topper Options:
| Fence Topper Type | Colors Available | Lengths Available |
| --- | --- | --- |
| Poly-Cap | Black, Dark Green, Yellow | 100 ft, 250 ft |
| Fence Guard | Blue, Dark Green, Orange, Red, White, Yellow, Black | 84 ft |
| Safety Top Cap | Yellow | 40 ft, 80 ft |
For more information, or to find the Fence Topper right for you, reach out to our professional sales team at (888) 378-1027 or email at Sales@BaseballFenceTopper.com.
Contact Us