What Is A Safety Top Cap Fence Topper?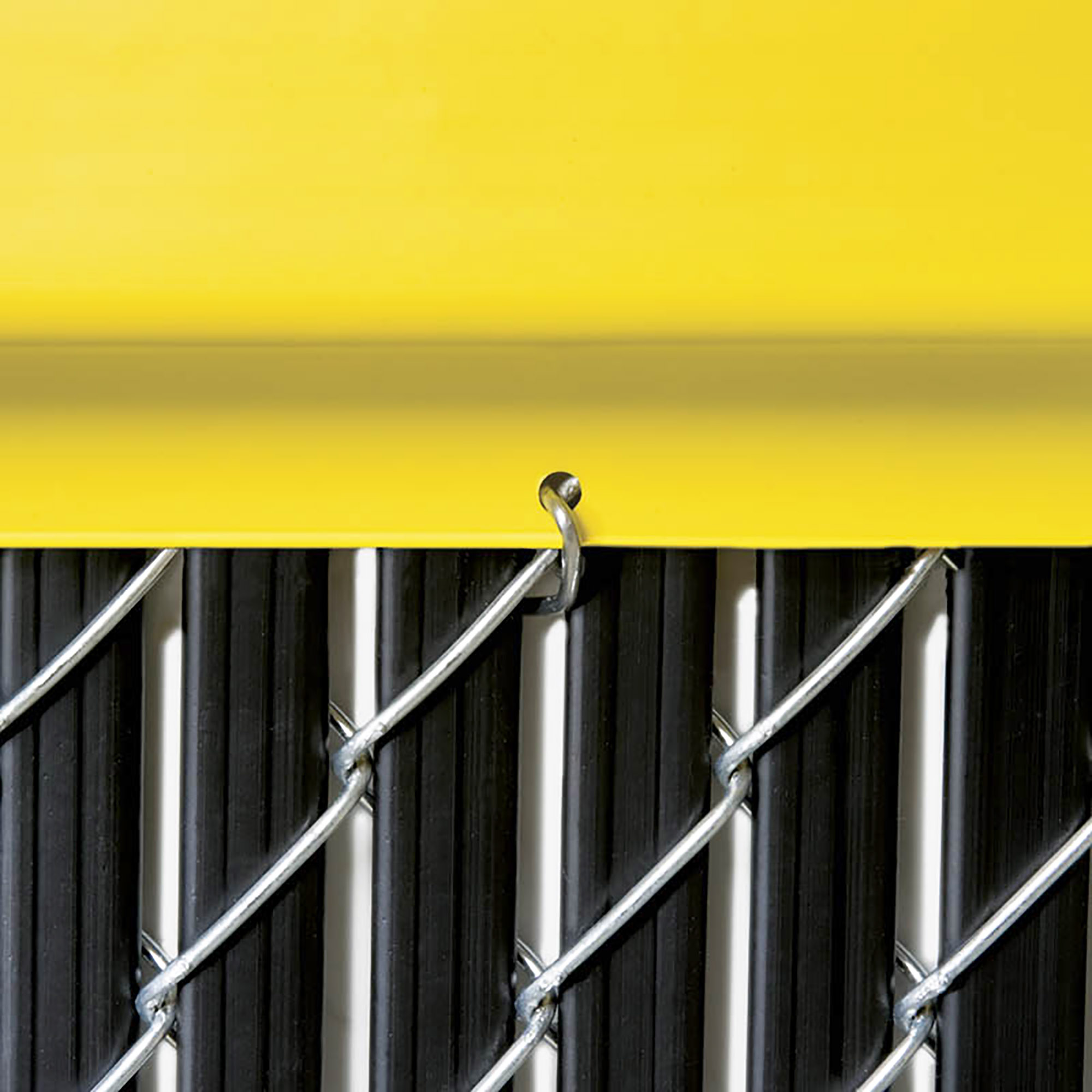 Safety Top Cap is a protective chain link fence safety topper. It protects the sharp ends of chain links on the fence's top rail. The safety topper will prevent injuries from kids running into the fence, clothing tears, animals getting stuck or snagged, and many others. The bright color offers a clear signal to anyone coming near it. If installed at a baseball field, it will serve as a visual warning to a fielder that they are approaching the fence.
Safety Top Cap is a fantastic solution for anyone that wants a modern, sleek-looking protective fence topper. This type of safety top has a "P" shape which fits around the top rail nicely. The outer part of the "P" is supposed to go over the horizontal top rail of the chain link fence, while the flat part fits the form of the backside of the fence. The Safety Top Cap is manufactured using HDPE plastic with UV stabilizers. This will maximize the fence topper's life span, preventing damage from the powerful UV rays of the sun. The bright yellow color will be a visual warning to any approaching person. This is especially useful when a baseball player is fielding a ball.
Installation is a breeze with the Safety Top Cap. There are pre-drilled holes on the bottom of the plastic safety top. The included hog rings can be placed in the holes and bent around the chain link to secure it onto the fence. The Safety Top Cap comes with a 25-year, pro-rata warranty against breakage under normal conditions. The thickness is 1/16". They come in 8' sections, so they are easily managed and installed by one person.
Safety Top Cap chain link toppers are a great addition to any ball field or park fence. They will provide years of safety and a sleek, great-looking aesthetic. If you have any questions or would like to place an order, contact one of our friendly sales representatives. We are glad to help!
Contact Us