Poly-Cap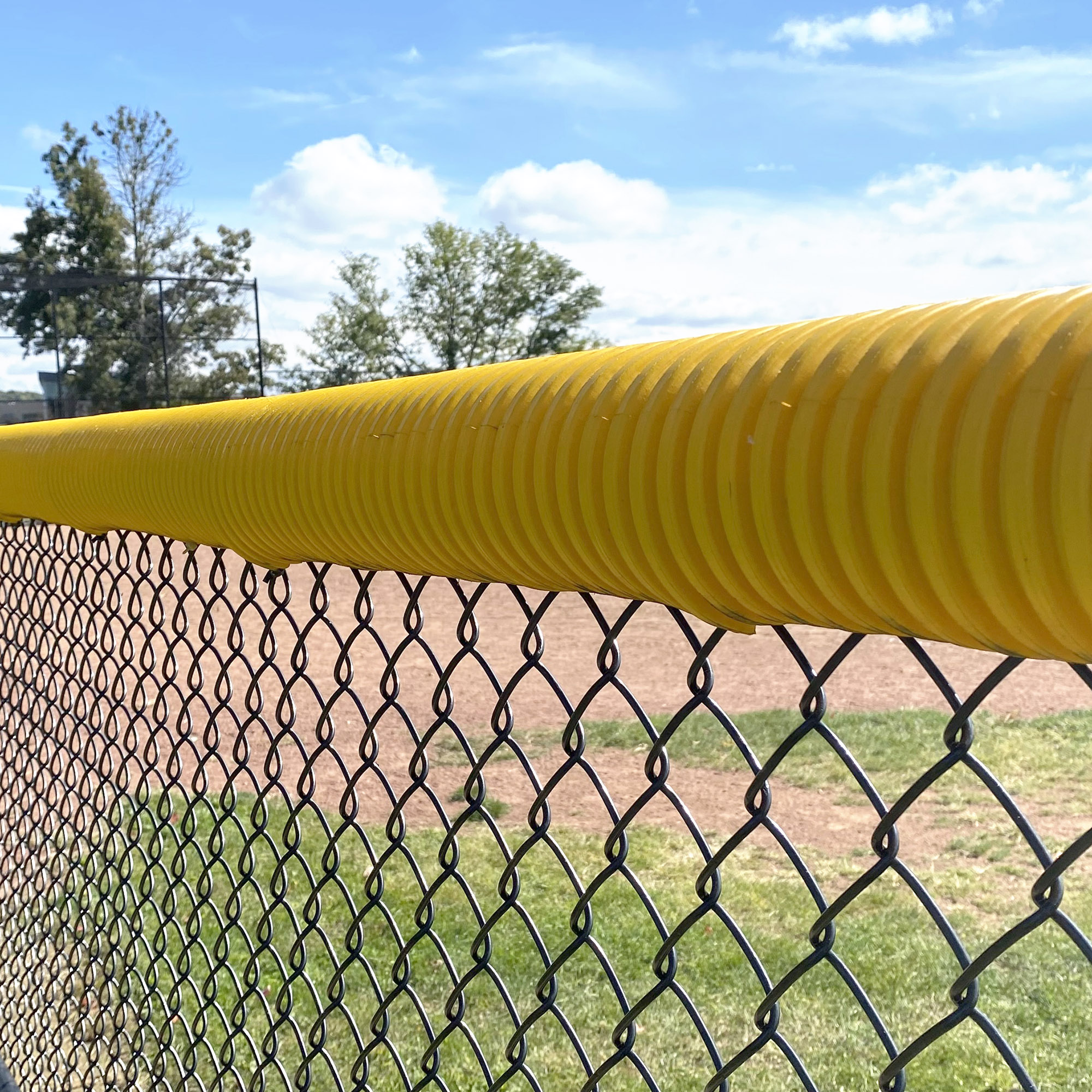 What Is A Poly-Cap?
A Poly-Cap is a type of protective chain link fence topper. It offers protection from the sharp ends at the top of the chain link fence. It comes in many bright colors that will serve as a visual warning to anyone coming near it. This is especially useful in sports situations. It can also be used for fences around pools to protect the galvanized chain link from dripping towels that may be hung across the fence top.
Poly-Cap Fence Toppers have been used in many baseball diamonds across the world. They protect people from the sharp edges of a chain link fence. While these injuries can be minor, it is easy to minimize the risk by installing a fence topper. The poly-cap topper is made from corrugated polyethylene. This polymer is weather-treated and UV-stabilized during the manufacturing process , which will maximize it's weather resistance. Because of this UV treatment, there is no need to worry about fading colors at the end of the season. Many other manufacturers will have a thinner-walled material that will only last for a while. Ours is 20% thicker compared to the competition. The thicker design will stop sunlight from penetrating as far as it would with a thinner fence topper.
The poly-cap fence topper comes ready to install. The topper comes pre-cut to be immediately put on top of the fence rail. This type of baseball fence topper has multiple uses besides protecting people from the sharp ends of the chain link fence. It can also be used around pools. A lot of people choose to hang their towels over the fence. Even with galvanized chain link fence, it will break down quickly from the pool chemicals and water. Having a protective topper will minimize this risk and boost the fence's longevity.
The poly-cap topper comes in Dark Green, Black, and Yellow. All these colors come in either a 250 ft roll or a 100 ft roll. If you have any questions about Poly-Cap or would like to place an order, please do not hesitate to contact one of our friendly sales representatives. We are happy to help!