Fence Guard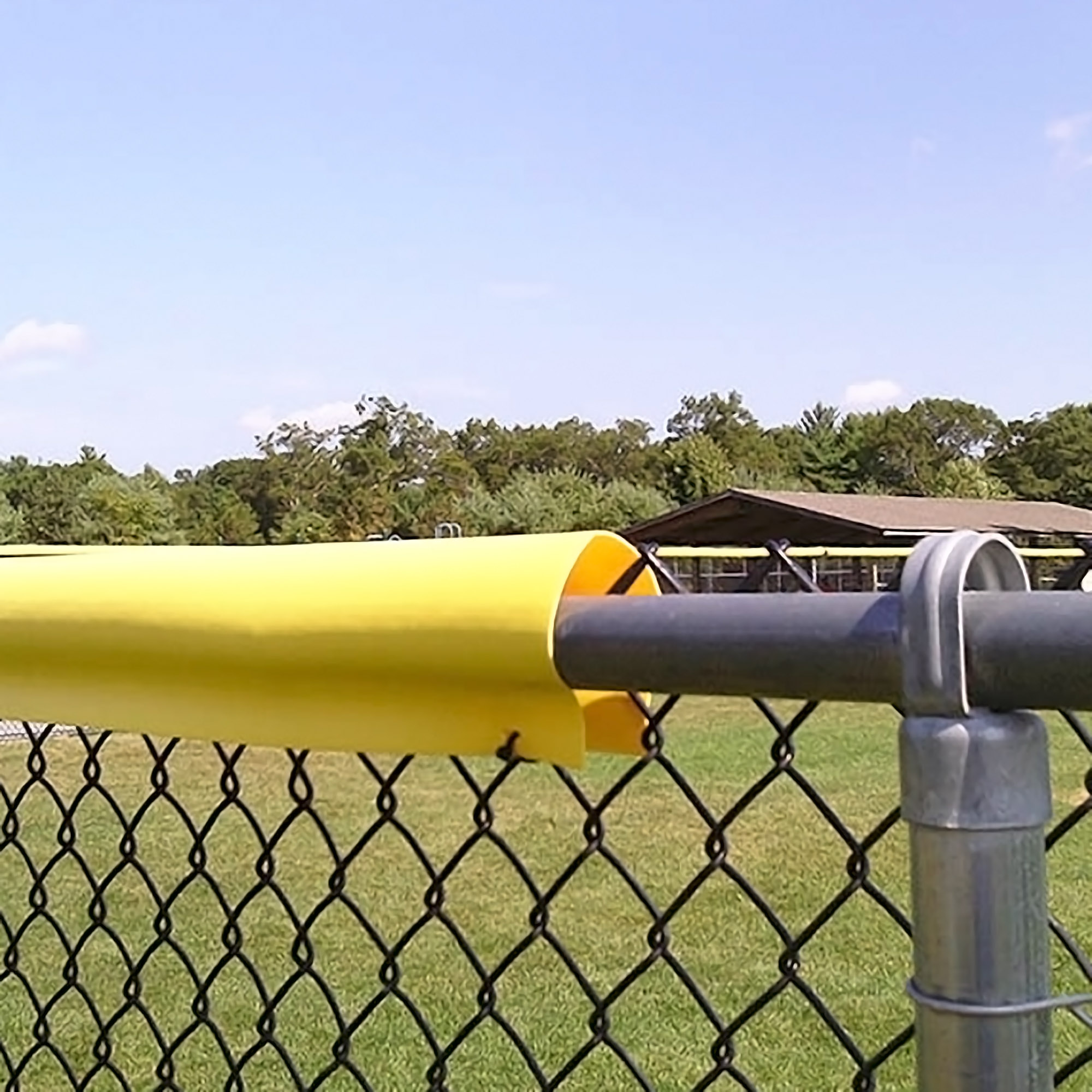 What Is A Fence Guard?
A Fence Guard is a type of protective chain link fence top. It covers the sharp chain links that are found on the top of the fence. It protects pets and kids from hurting themselves or snagging clothing. It is especially useful in sports because the bright colors of the fence topper will act as a visual warning toward any approaching person. Fence guard is found in almost every city park or school sports field. They are a must-purchase in some city ordinance codes due to the safety protection that they provide.
Fence Guard is a great option for a protective fence topper. It offers a more aesthetically pleasing, low-profile look compared to poly-cap. The teardrop shape is more form-fitting to the chain link fence. The fence guard is manufactured using UV-resistant polyethylene, giving it long-lasting color. There's no need to worry about fading colors at the end of the season. Protective fence toppers prevent potential safety hazards like collar entanglement from a pet, clothing entanglement, cuts, and clothing tears. It's easy to prevent minor injuries by installing a chain link fence topper.
The fence guard topper comes ready to install. Unlike poly-cap, where tension is required to stay on the fence, fence guard has pre-drilled holes every 24" to attach a Tie through it and around the chain links. There is no need for additional tools. All it takes is one person to install it. The fence guard arrives in 7' long sections, easily manageable by just one person.
The maintenance-free fence guard topper comes in two different options; Standard and Premium. The standard fence guard is 0.07" thick. It is lightweight while offering great, long-lasting protection. The standard fence guard topper is available in many different color options. The options are Dark Green, Orange, Yellow, Blue, White, Red, and Black. With this many color options available, you will find a fence guard that will match any school or team color combination! Standard fence guards come with a 3-year limited warranty. The premium fence guard comes in Yellow, Red, and Blue. Premium fence guards are 0.10" thick. These will offer the most protection and longevity of any fence topper. Premium fence toppers come with a 5-year limited warranty.
Fence guard chain link toppers are a great addition to any ball field or park fence. They come in many colors and will provide a sleek, great-looking aesthetic. If you have any questions or would like to place an order, contact one of our friendly sales representatives. We are glad to help!
Contact Us