Baseball Fence Safety Covers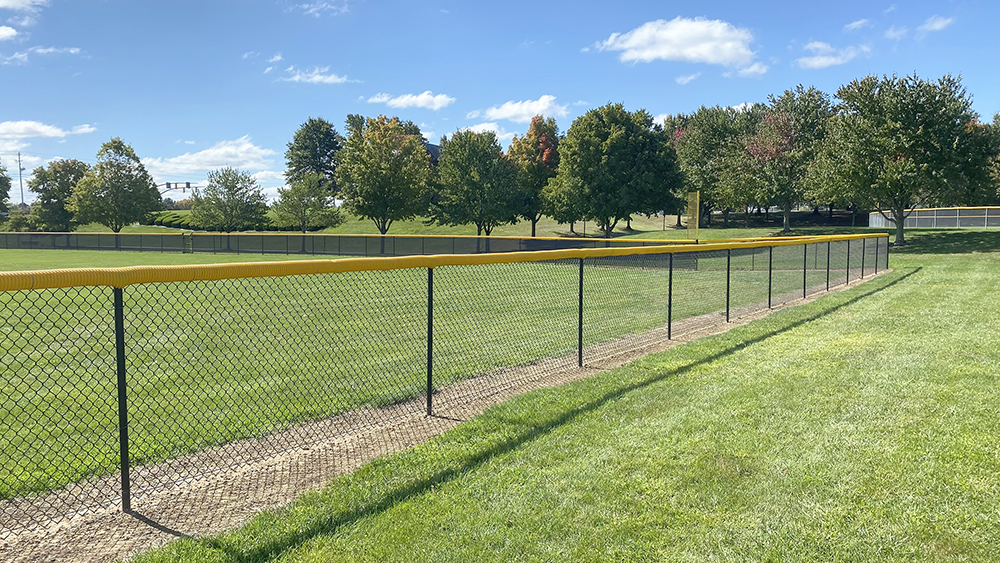 Safety precautions are taken for every sport, and the emphasis on safety in sports has become more prevalent with increased focus on sports medicine, professional sports as entertainment, and recreational sports for health. While baseball is physically demanding, it is likely considered a less physical sport in terms of contact between athletes. However, the fencing that creates a border around the field poses a threat other sports don't have.
Baseball and softball field fencing is generally chain link fencing, which has notable points or notably sharp points at the top where the chain link mesh is woven closed. The top knots of chain links are referred to as knuckles, and even if the knuckle has been folded over to create a rounded edge, they still pose a threat to athletes who may interfere with the fencing. The solution? Baseball fence toppers.
Baseball Fence Toppers
Baseball fence toppers or fence safety covers protect athletes, coaches, and spectators. These polyethylene or HPDE plastic toppers fit securely over the top rail, covering the chain link mesh knuckles. Fence toppers do not necessarily prevent pain should someone run into the fence, but they will limit any bodily obstruction. Installation should be done carefully and with the proper tools.
Baseball Fence Topper Features
Made Of Strong & Durable Polyethylene Or HPDE Plastic
Inexpensive
Reduce Player & Spectator Injury
Increases Visibility
Will Not Fade Or Crack Easily
Secured With Zip Ties
Baseball fence toppers are offered in three styles: Poly-Cap, Fence Guard, and Safety Top Cap. They differ in visual design, available colors, lengths, and wall thicknesses to which they are applied. All are easy to install, maintenance-free, and predrilled to be secured to the chain link mesh with zip ties.